The best and most varied places where to install Cement tiles
Installing Cement tile
 is one of the best options if you are looking for a cozy and attractive atmosphere in your home. Do you want to know the best places to do it? Don't miss this super complete guide.
The boom of installing Cement tiles in the spaces of the home
Are you wondering which are the best places where to install hydraulic tile? You have come to the right place because in this article you will know the best environments where your tiles will show off and provoke the best emotions.
More and more people choose this material when opting for decorative trends in floors and walls that embellish the spaces.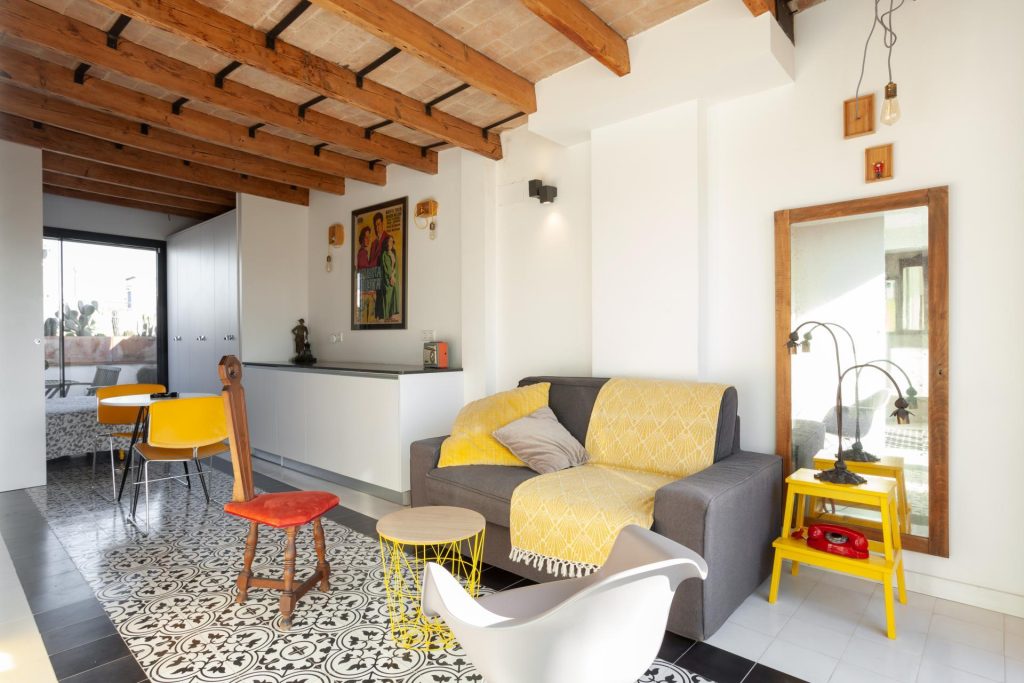 It is not only retro, vintage, and rustic style lovers who opt for hydraulic tiles; today, many modern and avant-garde projects achieve an incredible personality thanks to these noble coverings.
We can find different formats and designs that adapt to each decorative style and enhance the identifying features of a home. In addition to providing multiple technical possibilities to the rooms, as in the case of separating rooms or delimiting specific areas.
This note is for those who are building or renovating their home, since hydraulic tiles are a booming trend that can be incorporated into any corner of the house.
Thanks to a diversity of patterns and colours, we can give the home a different touch, elegant, rustic, glamorous, cozy, romantic, and any other quality that you are looking to awaken in every corner of the house.
7 places where to install hydraulic tile
There are several places to install cement tiles and enhance the beauty of the room or completely renovate it. The cement tiles have that strength: they can dazzle a corner and transform it completely.
From Mosaics Torra we have compiled a series of places where to install cement tiles to make your home shine with colours and personality. Do we know them?
Children's room
Although you may think that the hydraulic tiles are linked to an old and sober imprint, there are many alternatives full of colours and cheerful drawings that can look perfect in the children's room.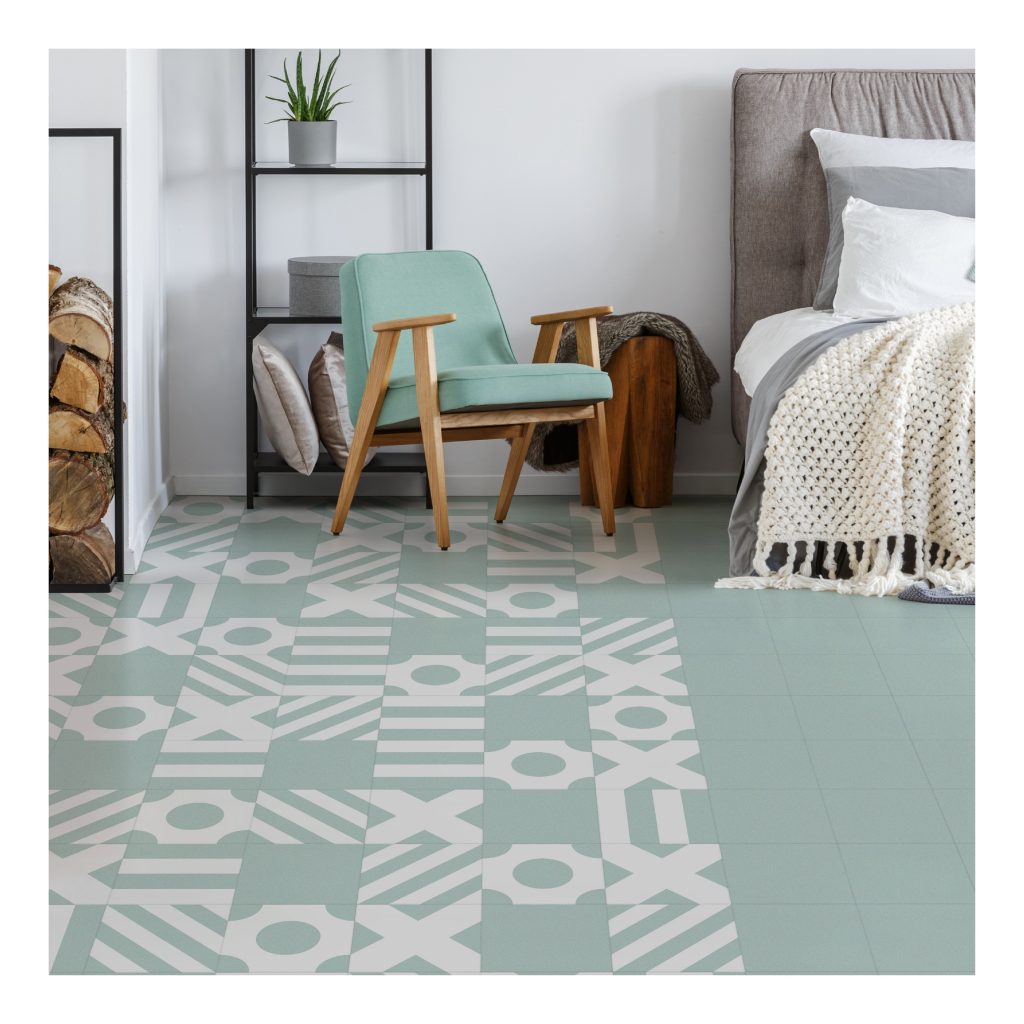 Bright and cheerful colours, with motifs that include geometric figures, flowers, and other special shapes, so you can provide fun in this space of the rest of the smallest of the house.
The key to making the hydraulic tiles look perfect is to combine them with furniture in neutral tones so as not to overload the environment too much.
Double bedroom
If you want to show off an elegant and distinguished bedroom or fill it with colours, with the cement tiles you can get the impression and the style you are looking for thanks to the multiplicity of designs and colour palettes that exist.
You can create a hydraulic carpet at the foot of the bed or achieve a greater decorative impact by applying mosaics on the headboard using the patchwork technique that mixes different tiles and provides a highly original result.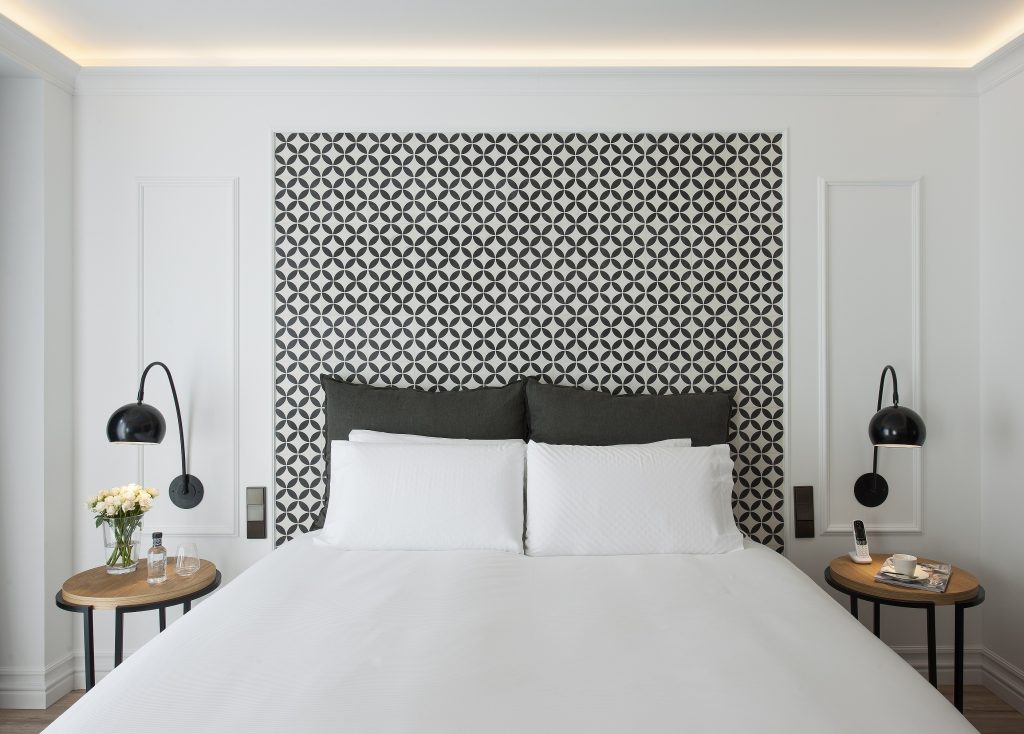 Fireplace in the fireplace
On cold winter days, who has not dreamed of taking refuge in front of a fireplace at home?
Having this homey structure gives the space a cozy feeling.
What if we tell you that you can dress it up with patterns and colours? By installing hydraulic tile, you will make it look fun and not go unnoticed when it is not lit.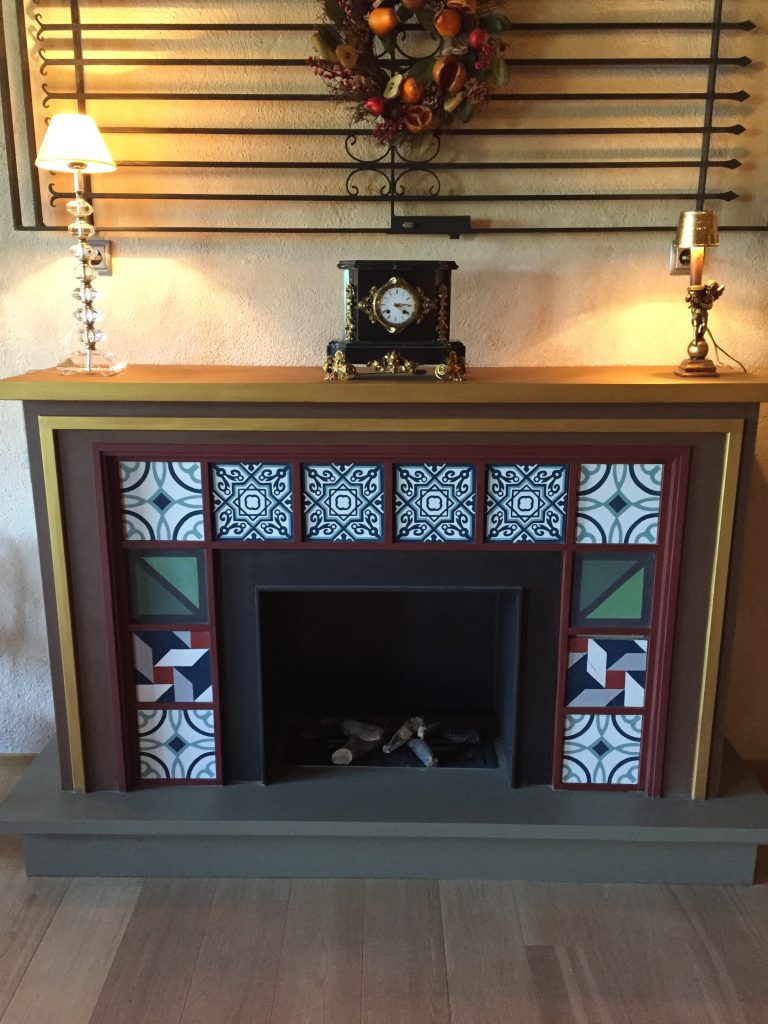 Thanks to their resistance and durability, these materials are the ideal choice to be placed in these structures that raise the temperature, so you don't have to worry about the heat, your hydraulics will not be affected at all!
Bathroom
Hydraulic tiles are perfect for this corner of the home, as they withstand the humidity and water that usually occurs in the bathroom. There are even anti-slip options for you to add to this environment and avoid accidents.
Entrance Hall
Achieving an initial impact when entering your home is easy: installing cement tile in the entrance hall or hallway will give a surprising result. You can play with different colours that are balanced with the rest of the rooms that give continuity to your home.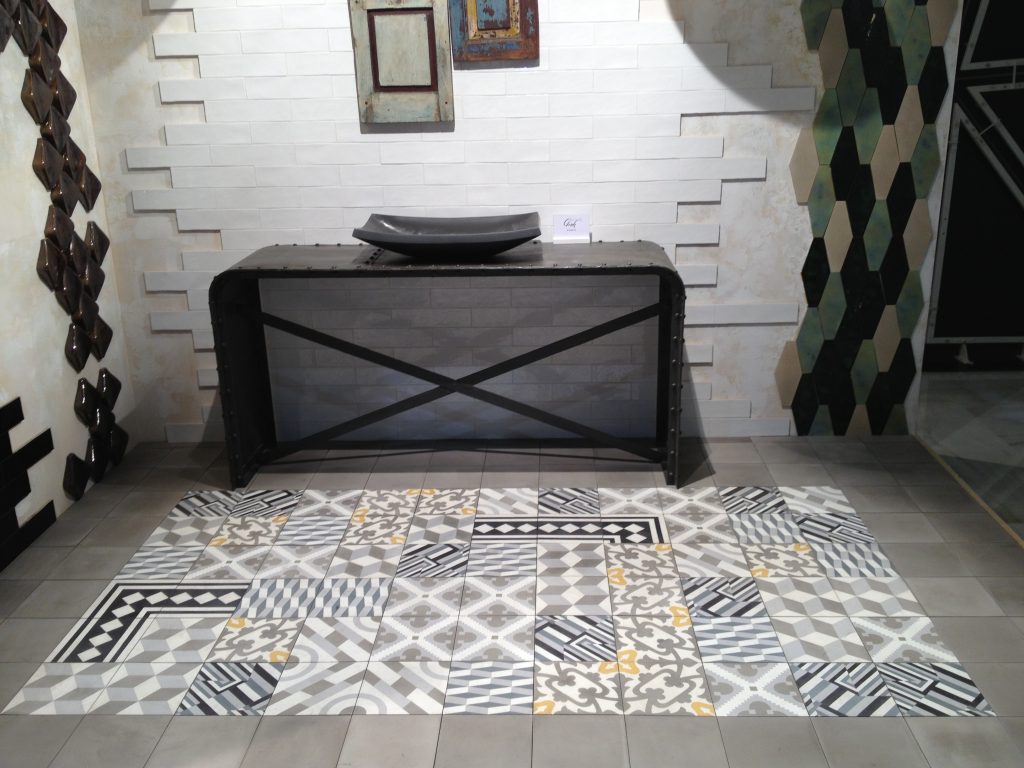 Kitchen
Create a visual effect in your kitchen thanks to the hydraulic tiles, and you will notice how the environment is transformed. You can place decorative borders on the wall or a hydraulic carpet that delimits the table area. Let your imagination run wild, and you will get a unique personality in this sector.
The exterior of the home
Did you know that you can install cement tiles outside? Imagine the balcony or terrace with hydraulic floors that accompany a Bohemian and relaxed style to enjoy this space when you come home from work or on weekends.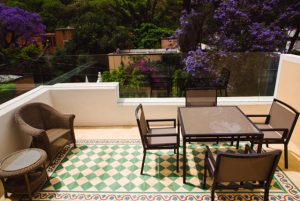 The range of possibilities of where to install cement tile in the home is wide and varied. Discover all the collections of Mosaics Torra and transform your home!