THE 10 MOST INTERESTING ADVANTAGES

Advantages of hydraulic mosaic
Mosaics are one of the most interesting alternatives not only in decoration, but also in functionality. Indeed, they are far from being just decorative elements: they are, above all, fundamental parts of the functionality of a home, as well as superior performance and utilization.
The tiles are characterized by a certain design. It is a traditional design, which seems frozen in time. But why has no progress been made in its design?
Indeed, hydraulic tiles, if we look closely, usually have a certain design. Sometimes, almost a repeating pattern. We can even see many tiles whose colors are identical or, at least, very similar. And knowing the times we live in, that everything evolves, why have we returned to the classic hydraulic floor? From Torra Mosaics, we want to tell you why and what advantages can be taken from this traditional design.
There are several advantages that the hydraulic mosaic brings with respect to other floors. However, it is important to point out that, in some cases, they are complementary advantages, but not exclusive. In any case, we can point out the following.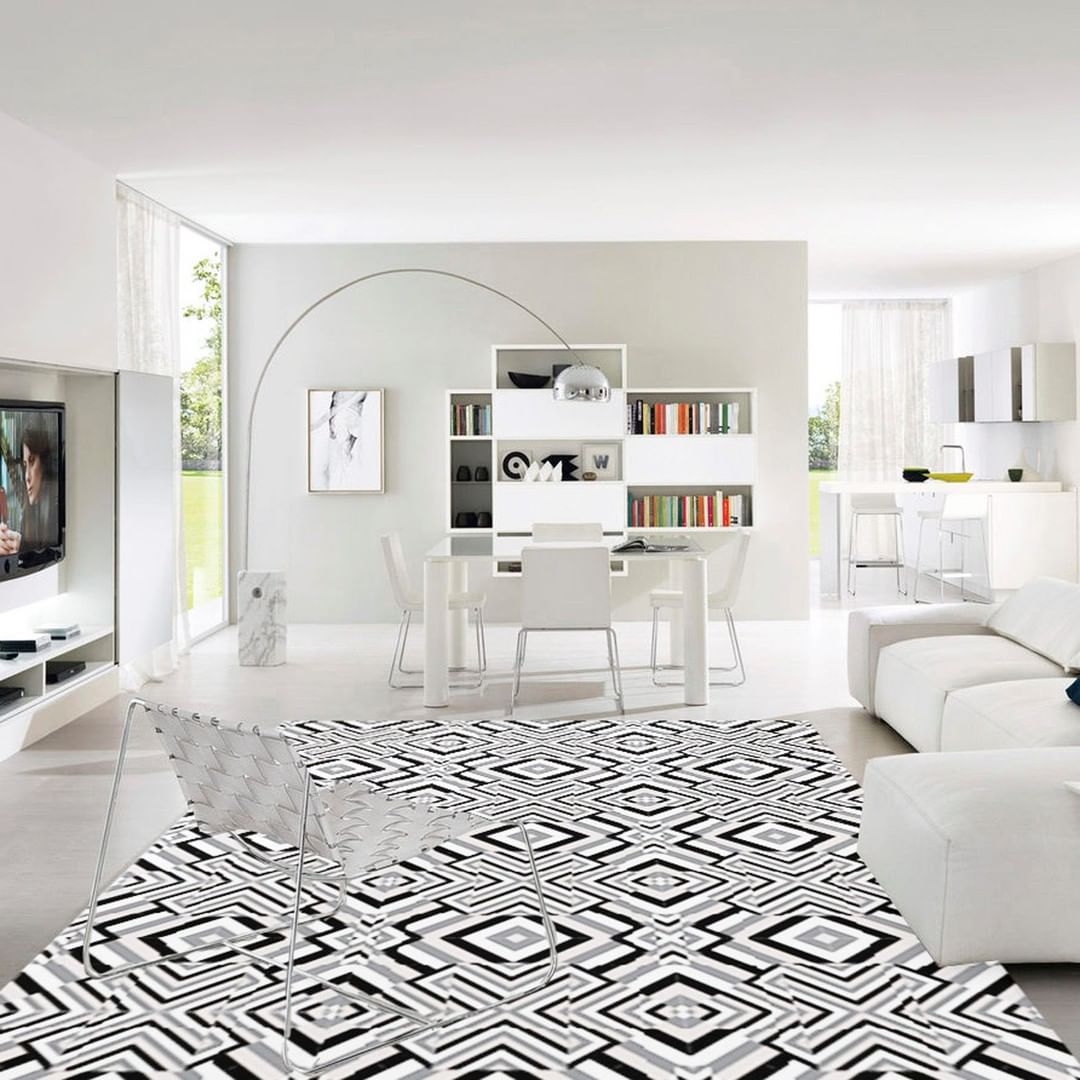 1. Delimit and make space profitable
The first advantage that should be highlighted and related to the aesthetic point of view has to do with the possibilities of hydraulic mosaics. These elements can add up in several ways. One of them is that they allow us to create a defined space without the need for partitions or other barriers.
Hydraulic mosaics can delimit a space by adding contrast with its surroundings. In this way, we will have managed to generate the feeling of spaciousness or a different room using the hydraulic mosaics.
2. Ease of installation
When renovating a space or building it for the first time, the ease of installation of different materials is important. It can save us a lot of headaches. These can be due to the personnel who have to install them or to the specificities of the material itself.
Thus, hydraulic mosaics bring a new advantage in this sense, since hardly any additional materials are needed to install them. They do not generate dirt in the environment when they are laid. They are a cheap and easy to store material and, in addition, easy to clean. That is why we say that hydraulic mosaics offer a lot in exchange for little. You can see for yourself in our catalog how many possibilities are waiting for you.
3. Durability
In relation to the previous point, if we had to choose a material to install in a space that could add advantages throughout its life, it would be, without a doubt, hydraulic mosaics. There are materials that, like them, are easy to install. However, their durability is low. In the case of hydraulic mosaics, it is able to combine good qualities in both cases.
We are talking about a material with great durability in virtually any environment, from indoors to outdoors and even surfaces that are going to be in extreme conditions. We are referring to the lining of fireplaces or barbecues, as well as floors and walls in swimming pools. In any case, the ease of replacing a broken piece and installing it makes this choice even more cost-effective.
4. Personality
If there is one characteristic of hydraulic mosaics, it is their personality. They are not only elements that fill a space with personality. They are also the ones that can make any idea you have come true.
The possibilities that hydraulic mosaics give us in this sense are superior to any other form of cladding. In fact, with our available catalog you will be able to find any alternative.
5. Versatility
Another advantage that hydraulic mosaics have over other forms of cladding is their versatility. With it we refer to the possibility of covering not only a floor but also walls, railings, headboards or, in general, everything you can think of.
We can say that this advantage, in a way, recapitulates all the previous ones. The possibilities taking into account not only the amount of designs available in Mosaics Torra, but also what they can do to organize the space and the amount of possible designs, make hydraulic mosaics the most complete option.
Few materials can say of themselves that have not gone out of fashion since the nineteenth century. Hydraulic mosaics have all these advantages and others that we invite you to know in our catalog.
The use of hydraulic mosaics anywhere in the home not only provides design but also the creation of durable spaces. Mosaics are resistant and can transform not only bathrooms and kitchens, but also other spaces such as terraces or verandas.
6. Beauty
Hydraulic mosaic tile is aesthetically beautiful. Underfloor heating can have that complication, depending on the case. That is one of the reasons why it is being reinstalled.
7. Compatibility
Another benefit of hydraulic mosaic tile is compatibility. You can install a hydraulic mosaic tile on top of a radiant floor without too many problems. You will need to have it done by a professional, but the result will be good.
8. Resistance
Hydraulic mosaic tile is more resistant than underfloor heating, especially recommended for interior patios or central halls. As a general rule, it is able to support more weight and takes longer to deteriorate. It has always had this quality, but today it is taken more into account when designing the installation.
9. Estilo variado a tu altura
Los mosaicos hidráulicos ofrecen más variedad de posibilidades frente a los suelos radiantes. Este es otro aspecto que tienes que valorar porque un mosaico hidráulico te permite combinar varios estilos. Incluso, es posible personalizar el mosaico en función de tus preferencias. Esta posibilidad es más difícil en los suelos radiantes.
10. Installation and price
Hydraulic mosaic tiles are easy to install and, compared to a radiant floor, they are cheaper. If you do the installation with a professional, you will notice the difference.
We are not going to fool ourselves, depending on the case you may be more interested in a hydraulic mosaic or not. We have nothing against underfloor heating and we understand that it can provide a good service. However, the benefits of hydraulic mosaic tile are enough for you to consider its installation. If it is a long term investment, it can compensate you.
What are the advantages of using hydraulic mosaic tiles in a home?
Durability: as mentioned above, hydraulic mosaics are highly resistant to the passing of time. This is the reason why they are mostly used in kitchens and bathrooms, since they are places with high traffic. If they are installed correctly, there will be no problems with humidity or pitting, regardless of the place where they are installed.
Versatility: the mosaic material allows its use in places as different as a kitchen wall or a bathroom floor. This added to the variety of designs that can be found, makes mosaics the ideal material for any home, both indoors and outdoors. Not only are surfaces created, but stylish surfaces are created, without the need for other types of decoration.
Ease of installation: unlike other materials, hydraulic mosaic tile is easier to lay because it is lighter. In addition, after installation, the surface can be used in just 24 hours, even if it is a floor.
Easy maintenance: a mosaic floor or wall does not require a lot of care for durability. It can be cleaned with a special wax, in addition to a treatment with an impregnating agent that is applied when the mosaic is laid. The wax allows to keep the mosaic with vivid colors. In addition to this, mosaics do not require much care for their maintenance.