[vc_row][vc_column][vc_column_text]
Collection Hexagonal Gaudí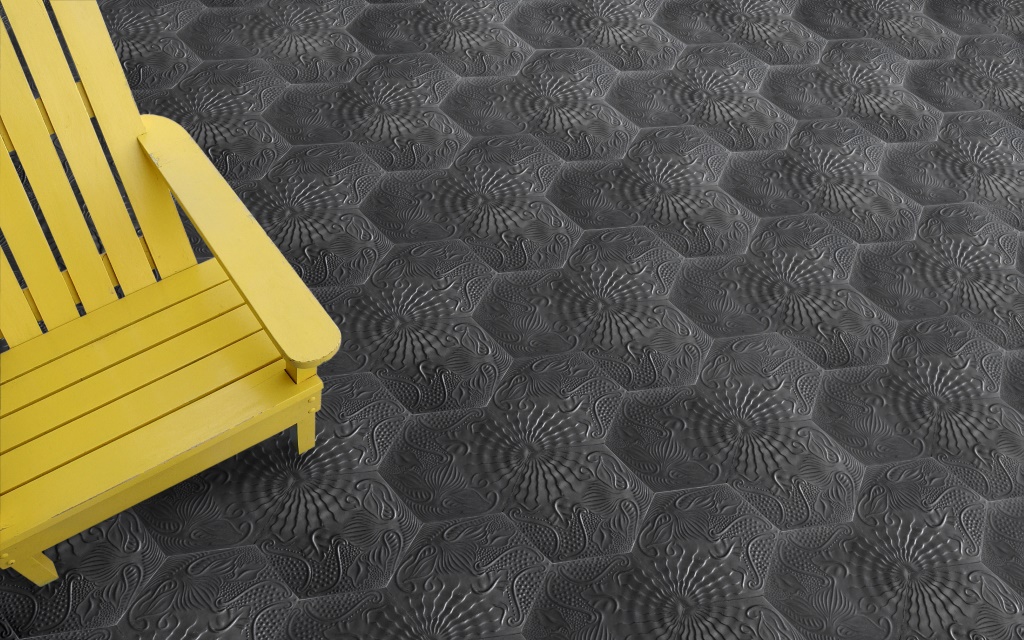 Shop Online for hexagonalFloor Tiles
This hexagonal hydraulic tile collection was created by the famous Catalan architect Antonio Gaudí, it is a monochromatic piece and has a texture with relief with unique marine drawings; an octopus, a conch shell and a starfish, we will need the union of seven equal pieces to visualize the complete drawing thus forming a unique design in the world.
This hexagonal model is manufactured in 28.5×24.7cm and 1.8cm thick. The available colors of this collection of stock line will be white, gray, green and black, although there is also the option to customize your own color by choosing from our custom color chart of over 100 colors with a minimum order of 15m2.
Our Gaudí hexagonal hydraulic tile collection is suitable for horizontal and vertical installation and its use is suitable for outdoor or indoor and also for wet areas as it is a hydraulic tile with relief that makes it non-slip. It should be noted that this treatment complies with the Class 3 standard according to UNE-ENV 12633/2003 ANNEX A for more information click here.
Thanks to our immediate delivery service, we can supply our hydraulic floors of the Hexagon Gaudi collection in 24/48 hours, thus guaranteeing a fast and efficient delivery. In addition to offering the guarantee that the hydraulic tiles we supply have been cured for a minimum of two months in our center in order to ensure optimum quality in our hydraulic mosaics.
For the installation and maintenance of the Monocolor collection we recommend consulting our installation and maintenance instructions that we provide with the delivery of the hydraulic tiles or download them at the following link
[/vc_column_text][/vc_column][/vc_row]