[vc_row][vc_column][vc_column_text]
Collection Hexagonal Plain colour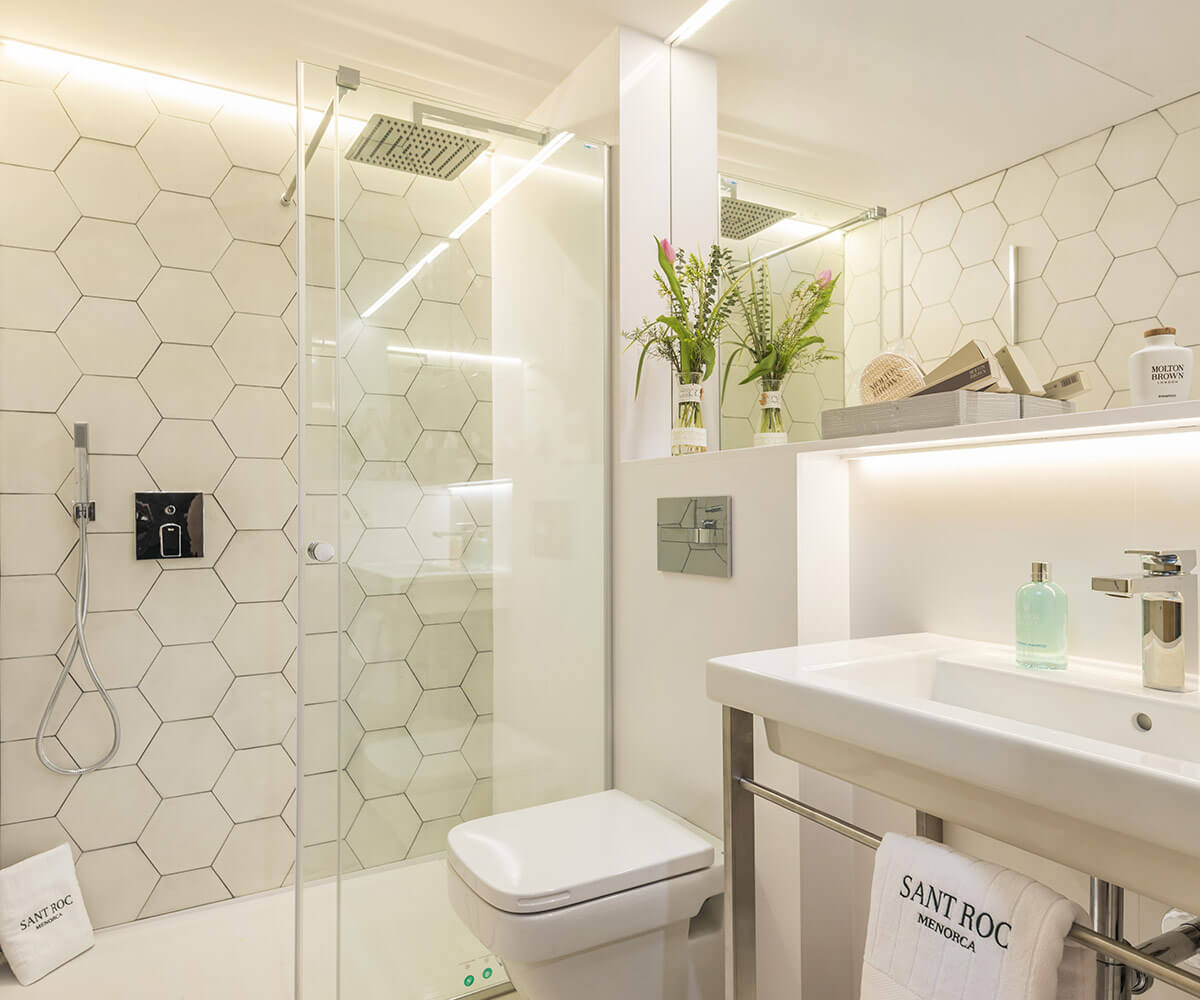 Cement tile Hexagonal plain colour
The collection of single-color hexagons is offered in three basic colors, white, lead gray and graphite gray, with the possibility of working alone or combining their different shades, so that effects of great actuality and avant-garde are achieved.
The different colors fit together to form beautiful figures, complying with the quality standards and also with the possibility of horizontal or vertical placement.
The Hexagonal monocolor collection is suitable for indoor or outdoor use, although if it is used for outdoor use we recommend the incorporation of our «Torrastone» treatment in the hydraulic mosaic tiles, which will transform its smooth texture into non-slip. It is worth mentioning that this treatment complies with Class 3 regulations according to UNE-ENV 12633/2003 ANNEX A. For more information click here.
In all the collection of hydraulic tiles hexagon monocolor we guarantee a fast delivery and quality that in supplies at national level will be from 48 h to 72 hours except the Balearic and Canary Islands. In addition, we offer you the total guarantee that the hydraulic tiles that we supply have a minimum of two months of curing in our logistic centers in order to guarantee an optimal quality of our hydraulic pavements.
For the installation and maintenance of the Monocolor collection we recommend consulting our installation and maintenance instructions that we provide with the delivery of the hydraulic tiles or download them at the following link.
[/vc_column_text][/vc_column][/vc_row]